The OPCW researchers conclude their work in the Syrian town of Duma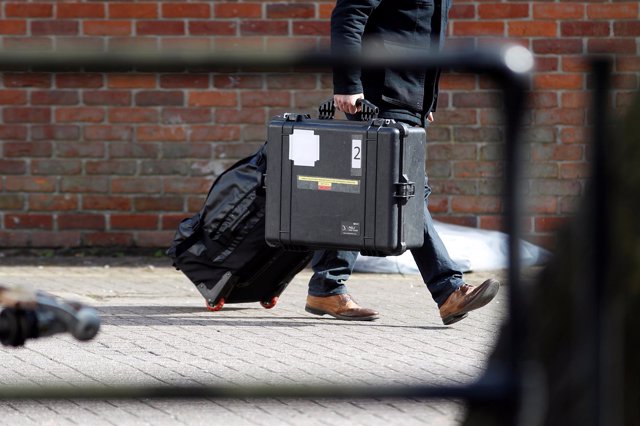 REUTERS / PETER NICHOLLS
Updated 05/04/2018 18:17:01 CET
The experts of the Organization for the Prohibition of Chemical Weapons (OPCW) in charge of investigating the chemical attack perpetrated last April 7 in Duma have already left the Syrian town, terminating their work there, as reported by the agency.
"The initial deployment of the Investigation Mission (FFM) to collect facts in Duma has been completed," the OPCW said in a statement in which it expressed its thanks to the experts for "their courage and professionalism".
The researchers visited the two sites affected by the attack and collected samples that will be divided in the OPCW laboratory in the Netherlands to be sent to associated laboratories in other countries and each to analyze a sample. The results should be known in three or four weeks, he said.
"In the meantime, the FFM will continue its work to gather more information and material," he clarified. In addition, he stressed that "at this time it is not possible to give a timetable" on when to issue its final report. The OPCW will determine whether or not there was a chemical attack and, if applicable, which substance was used, but will not rule on the authorship.
Western countries have blamed the regime of Bashar al Assad for this chemical attack, which left some 70 dead and dozens wounded, although Damascus has denied it.
Assad committed in 2012, thanks to an agreement mediated by the United States and Russia, to deliver their chemical arsenals to be destroyed by the international community. The Syrian government alleges that it does not possess more chemical weapons. However, since then there have been new toxic attacks that the West has blamed him for.