Abbas asks for forgiveness of the Jews and stresses that the Holocaust was "the most atrocious crime in history"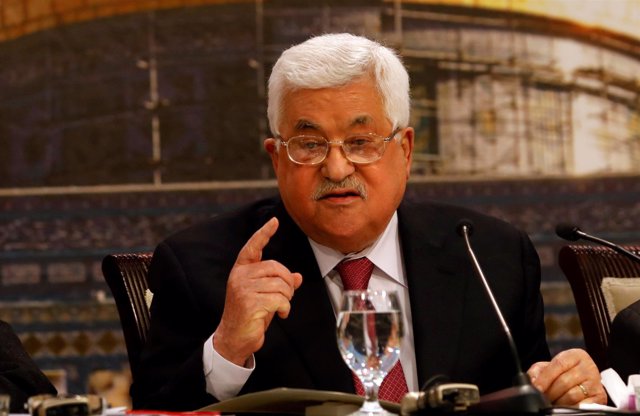 REUTERS / MOHAMAD TOROKMAN
Updated 05/04/2018 14:01:53 CET
The Israeli Defense Minister rejects the apology and describes Abbas as a "Holocaust denier"
JERUSALEM, 4 (EUROPE PRESS)
Palestinian Authority President Mahmoud Abbas has apologized to the Jews for his controversial speech on the Holocaust and has stressed that the massive massacre committed by the Nazi regime was "the most atrocious crime in history", after both Israel, like the United States and the EU, reproached him for his statements.
Abbas, recently re-elected president of the Executive Committee of the Palestine Liberation Organization (PLO), said on Tuesday that the Jews had suffered massacres "every ten or 15 years" not because of their religion, but because of their "profession", because "usury and banks."
"If anyone has been offended by my speech before the Palestinian National Council, especially the Jews, I apologize, I would like to make it clear that I did not intend to do so, and I reiterate my respect for the Jews as well as other monotheistic religions." , has clarified Abbas in a statement collected by the agency WAFA.
The Palestinian leader has condemned "anti-Semitism in all its forms" and has also taken the opportunity to reaffirm its commitment to a "two-state solution" to enforce peace with Israel, so that two countries can live together "in peace and security" "
NETANYAHU REVIEWS
Israeli Prime Minister Benjamin Netanyahu called Abbas "anti-Semitic" on Wednesday and regretted that "European Jews were persecuted and killed not because they were Jews but because they were giving loans with interest."
"Apparently, the Holocaust denier continues to be a Holocaust denier," said Netanyahu, who called on the international community to join Israel and "condemn" the "serious anti-Semitism" of the Palestinian Authority's top political official.
Israeli Defense Minister Avigdor Lieberman has rejected Abbas's pardon on Friday, whom he has referred to as "a miserable Holocaust denier who wrote a Doctorate denying the Holocaust and later also publishing a book." "I do not accept your apology", has settled on Twitter.